Local Tring Locksmith | Lock Repairs | No Call-Out Charge | Over 10,000 Happy Customers
Locked out of your home?
Lost your house key?
Need an emergency lock replacement?
Or a Lock Repair?
Call our Mobile Locksmiths in Tring on
0800 052 0775
Abbey Locksmiths – Your local Locksmith in Tring
Abbey Locksmiths is an established, police recognised Locksmith that operates throughout Tring, HP23 and the surrounding areas.
We specialise in all aspects of home security so, if you have been locked out, lost your keys, need a lock repair, your locks changing, or would like advice on securing your home from burglars, give us a call. To date, we have helped over 10,000 customers across Hertfordshire, many in the heart of Tring.
WE ARE AVAILABLE 24-hours a day, 7 days per week.
There is NO CALL-OUT CHARGE and we can usually be with you in just 30 MINUTES.
Our Tring Locksmith services can help with the following:
24 Hour emergency Locksmith across Tring with NO CALL-OUT charge
FREE site visits and quotations from one of our Local Tring Locksmiths

Front door lock repair and installation

Garage door lock repair and replacement

Window lock repair and replacement

Lock replacement for landlords

Landlord property security surveys 

FREE insurance surveys

Install new window locks 

Replace your broken or weak door and window hinges

Adjust and replace your door closers

Help you gain access to your Tring home through simple, non-destructive entry

Repair and replace your Composite, uPVC and Timber doors

Repair and replace your specialist Fire doors

Installation of a new safe or gain access to your existing one

Service and repair all your major lock brands, including Yale, Chubb, Union, ERA, Mul-T-Lock, Ingersoll, Banham, Brisant, Assa, Legge, Securefast, ABS and Evva.

Repair, open or replace your Mortice Dead Locks, Night Latches, uPVC Door Locks, Smart Locks, Digital Locks, Padlocks, Window

Locks, Garage Door Locks, Post Box Locks and Office Furniture Locks

Fit your Tring home with keyless locks or 'Smart' locks

Secure your garages and sheds to protect your expensive equipment from thieves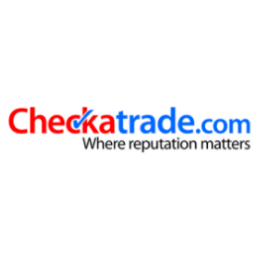 Abbey Locksmiths covers these local areas:
Our trained Locksmiths provide lock repair, lock replacement and home security services to Tring and the surrounding Dacorum district.
Tring postcodes: HP23
They can be with you to fix your locks and secure your home, in just 30 minutes.
Home Surveillance and Security
FACT: Increase in robberies in and around Tring in 2019-2020
Recent years have seen an increase in robberies and burglaries in the Tring area. Large houses and luxury cars are often targeted. According to crime statistics from Hertfordshire Police, there were 136 burglary offences recorded in Tring in the year to November 2020.
With this in mind, we are now helping our customers to ensure they are not victims of these criminals by installing CCTV, Intruder Alarm Systems and Motion Detector Light systems into their Tring properties. We only fit security equipment form the trusted brands so you can be sure your home is in safe hands, whether you are there or not.
We will also test and fix your window locks, door locks (front, back and side) and even your garage door locks are in full working order. You can never deter thieves fully, but we make it difficult for them to gain entry and ensure they cannot take advantage security weaknesses in your home, like broken or faulty locks.
Abbey Locksmiths is an established, police recognised Locksmiths that operates throughout Tring and the surrounding areas. We specialise in home security and provide our locksmith services, 24-hour a day, 7 days per week. So if you have been locked out, lost your keys, or need your locks changed, give us a call.
Why choose Abbey Locksmiths?
When you call Abbey Locksmiths you'll speak with a trained Locksmith (not a call centre) and we promise to answer your call promptly, give a fixed price in advance, and turn up when we say we will.
Our experience Locksmiths can often identify any problems you have over the phone, so you will know what to expect when we arrive. We offer competitive rates to all our customers on all lock repairs, as well as offering FREE security surveys and estimates.
Our team has a proven track record and we don't charge hourly rates or call out charges. The price we quote you is the price you pay. We are true to our word. That is why most of our business is through word-of-mouth.
About our Tring team
The Abbey Locksmiths Tring team has been fully vetted against the Criminal Records Bureau (DBS check). We also only employ the most skilled and trusted locksmiths and security specialists we can find, so our customers get the best service possible.
Our team is always in and around the Tring area so one of them will be available at short notice to attend your premises, residential or business.
Each Locksmith carries a wide range of tools and equipment in their vans which more often than not eliminates the need for a second visit. You want the job completed quickly and we want to ensure that happens.
Our team will always clean up after themselves, leaving the site as they found it. Our reputation is everything!
FREE Tring Home Insurance & Security Surveys
If you need a repair to your home from the damage that has already happened during a break-in, or you would just like to know how to make your home more secure, then give us a call. One of our fully-trained team will usually be there the same day.
Don't take a chance on your home! Don't be a victim of crime. Take action and call us now. Our expert security advice is totally FREE with no obligation. We do not charge for call-outs.
Security & Locksmith Services for Businesses in Tring
It is a sad fact, that businesses are an easy target for thieves because they are unmanned at night time. Over the years, Abbey Locksmiths has helped many business customers in the Tring area to secure their premises and remove potential weaknesses that thieves may exploit.
We regularly carry out FREE Business Security Audits that enable us to identify vulnerabilities that could prove to be a point of entry. A weak lock, a faulty latch on a window or an old fire door are all these people need.
Our specialist Locksmiths have the knowledge and expertise that can outsmart the majority of burglars. Most burglaries are actually carried out by opportunists looking for something valuable rather than career criminals.
CALL US to your business premises and we will advise on how to secure your property. Whether it's a more imperious door lock, the installation of CCTV, alarms or security lights, we can advise and fit anything you need.
SECURITY TIPS: How To Protect Your Tring Home From Thieves
Tring is a beautiful place to live and we don't want it spoilt by the small group of individuals who choose a life of crime. We make it our duty to protect our customers from those people who are hell-bent on breaking in and stealing from their homes.
Whilst no home can ever be 100% secure, there are a number of precautions you can take to defend your home and make it a more difficult target for those pesky thieves.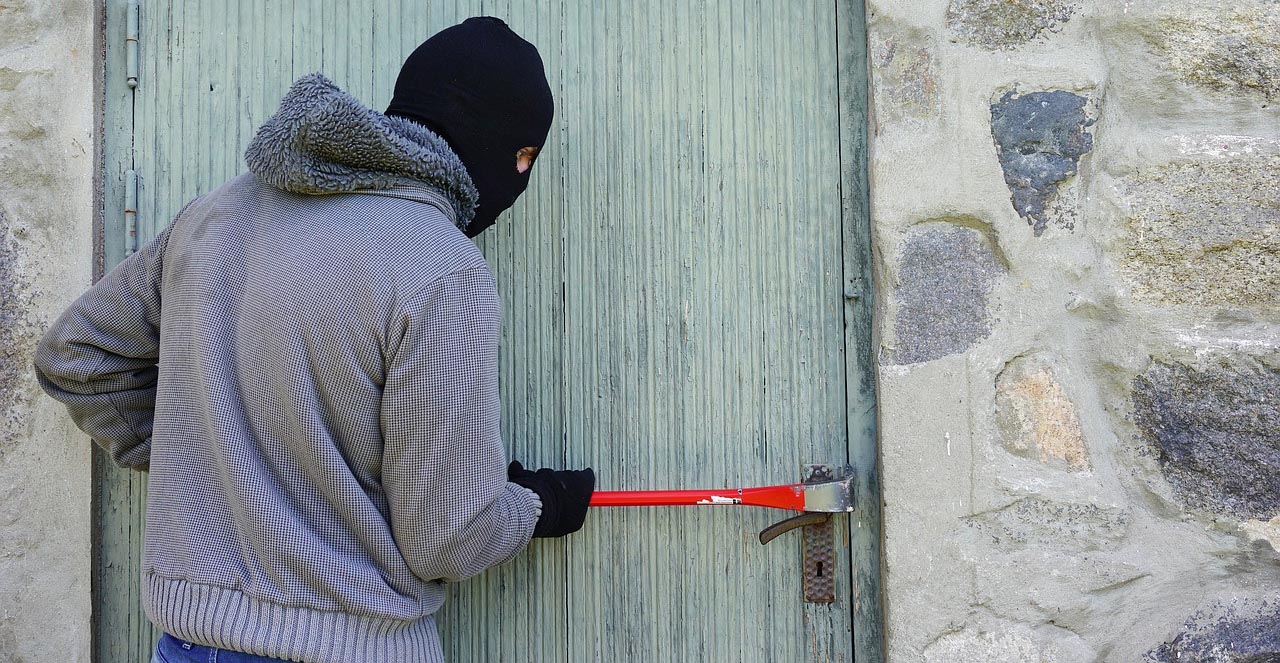 Here are a few tips on how to keep your Tring home, safe, and secure.
Tring Locksmith Security Tip 1: Install a double lock on your outer doors if they are fairly old. Thieves can easily barge open a door with weak hinges. Homeowners generally focus on the front door but not the rear door.
Tring Locksmith Security Tip 2: If you can't be at home then make it look like somebody is by using a plug timer for a lamp and maybe also on radio, as the voices will deter thieves.
Tring Locksmith Security Tip 3: Don't store expensive items in your shed and garages. These types of buildings are easy to access and won't usually be alarmed. Expensive bikes should be chained together or to the floor or wall.
Tring Locksmith Security Tip 4: Don't leave tools lying around. Thieves are normally opportunists. Don't give them the help to break into your home by leave screwdrivers, chisels, crowbars, or any other tools that can be used to prise open doors.
Tring Locksmith Security Tip 5: Don't advertise your holidays on social media because, if you're away, then thieves will capitalise on it. It could be someone you know!
For more tips and advice on how to protect your Tring property, check out our Locksmith Security blog.
Contact our Tring HP23 Locksmith Team
Contact Details: Abbey Locks Tring Office
Office Telephone Number: 0800 052 0775
Contact: Mark Grainger, Tring Locksmith Team Leader
Office Address: Tring